Miniature Rotary Switches - MRA, MRF, MRK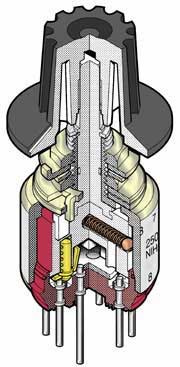 Positive detent mechanism for distinct feel and audible feedback. Metal bushing and housing construction increases durability.

High contact reliability achieved by the self-cleaning contact mechanism.

Contact mechanism on all models is break before make.

PC and turret terminals molded in to prevent entry of flux and other contaminants.
Sealed construction of MRA, MRF and MRK models allows washing after automated soldering.

Models for the MR Series are provided with turret, PC-turret or PC terminals, except MRT with solder lug terminals.
Half-Inch Diameter Washable Logic Level Miniature Rotaries (Series MRA, MRF, MRK)